News, events & presentations
Beacon Economics' commentary and presentations reach business, government,
and not-for-profit decision makers from around the globe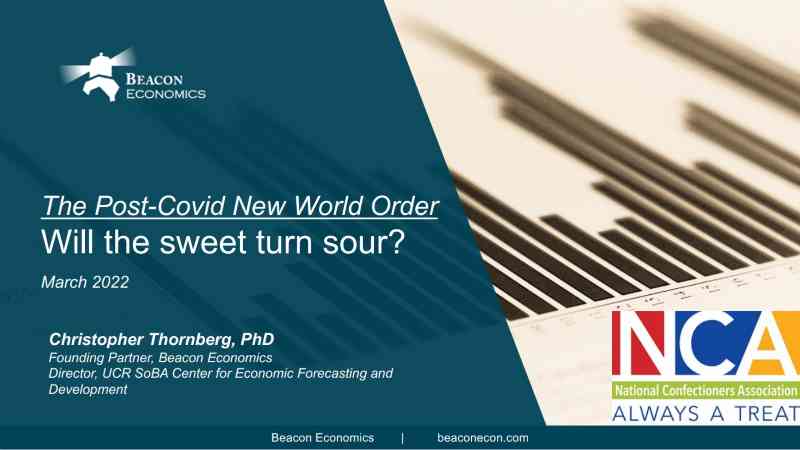 March 15, 2022
State of the Industry Conference
CLIENT: National Confectioner's Association
SPEAKER: Christopher Thornberg, PhD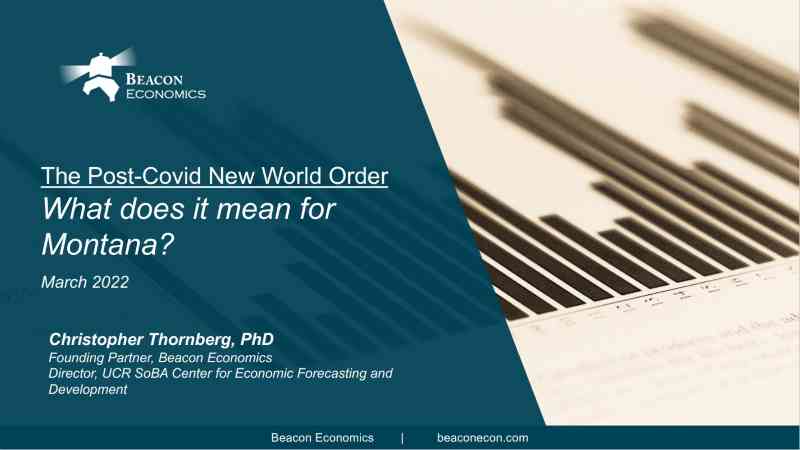 March 7, 2022
U.S. & Montana Economic Outlook
CLIENT: Montana Legislative Fiscal Division
SPEAKER: Christopher Thornberg, PhD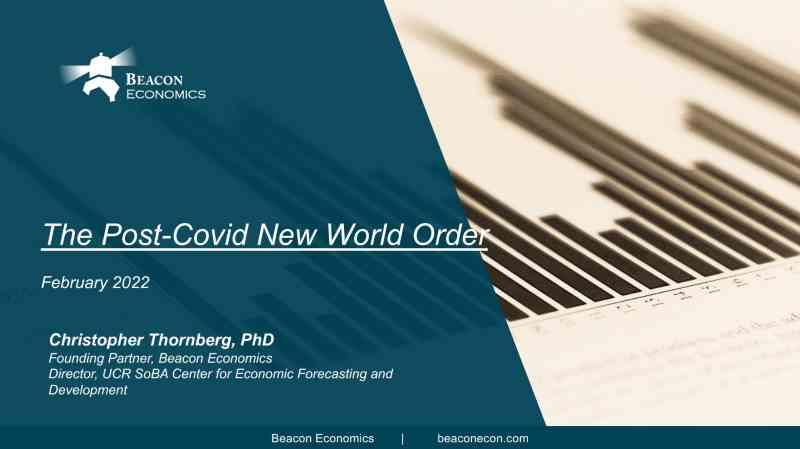 March 1, 2022
2022 Economic Forecast
CLIENT: American Business Bank
SPEAKER: Christopher Thornberg, PhD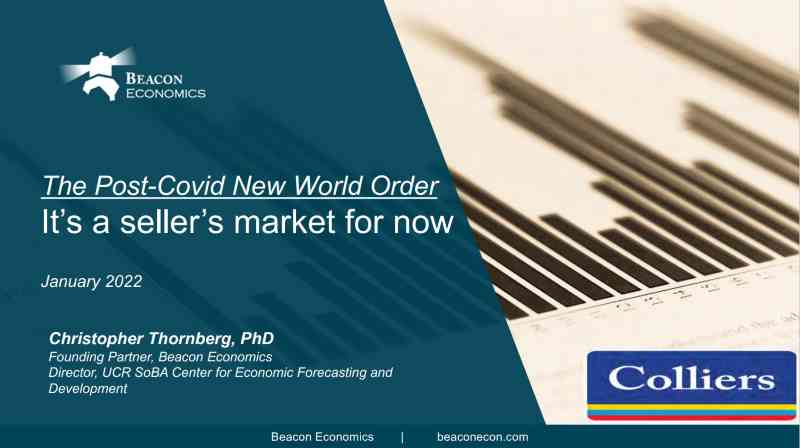 January 26, 2022
East Bay Investor Symposium
CLIENT: Colliers International
SPEAKER: Christopher Thornberg, PhD
IN THE NEWS & UPCOMING PRESENTATIONS
13th Annual Inland Empire Economic Forecast Conference: From Recovery To Expansion
The UCR Center for Economic Forecasting and Development's annual conference is coming October 5th! CEFD Director Christopher Thornberg and Research Manager Taner Osman will present new national, state, and regional economic forecasts and discuss the direction of economic growth in a post-COVID world. Registration coming soon!
South Bay Economic Outlook Bright But Inflation Poses Perils
June 7, 2022 – San Jose Mercury News
Santa Clara County is in good shape to withstand the potential economic downturn that looms for the United States, but still faces plenty of hazards, including the widening threat of inflation, according to top analyst Christopher Thornberg.
Wholesaler Inventory Indicates Where Consumers Stand
June 8, 2022 – NPR
After months of supply chain slowdowns that led to empty store shelves, big retailers like Target, Walmart and Macy's say they have a new problem: too much stuff that people don't want to buy in this phase of the pandemic.