Economic, Fiscal, and Social Impact Analysis
You have an impact. Show it with data and control your narrative
Our impact analysis team specializes in...
illustrating the economic, fiscal, and social impacts that industries, events, public/private investments, public policies, and institutions of all kinds have on neighborhoods, cities, states, or any geographic area. 
Our recent work has successfully demonstrated the economic contributions of:
Major industries such as film and digital media, technology, manufacturing, logistics, banking, travel, retail, and hospitality.
Some of the most visible and closely watched infrastructure projects in California
Institutions of higher learning
Major sporting, music, and entertainment events 
Beacon Economics' Impact Study Featured As "Best In Class"
IMPLAN, the industry gold standard for economic impact software, has named Beacon Economics' analysis of Cal State Northridge as a Best In Class example of how to tell the story of a university's full contributions and impact. Our experts also include the only IMPLAN Certified Economist on the West Coast, trained in Input-Output theory and analysis tailored to IMPLAN.
Beacon Economics' Impact Analysis Is:
Beacon leverages its expertise across multiple fields and applies it to each impact client's project. We bring substantive and technical expertise in economics, public policy, demographics, sustainable and green economies, labor market and workforce development, and other disciplines to develop accurate, relevant, and inclusive impact analyses.
Our impact analyses are customized to meet the unique needs and research questions of our clients. We develop a scope of work and data modeling that captures the specific issues and challenges within each project. We are responsive and stay in close contact with our clients throughout the research process to ensure all objectives are met.   
We equip our clients with data-based analysis that allows them to actively articulate their value to key constituencies and stakeholders, leading the change they want.
As researchers, and for the sake of our clients, we take the objectivity of our analysis seriously. We guard our independent, empirical research approach carefully, ensuring rigorous scientific results with an uncompromising focus on accuracy and truth.
65+ Years Of Collective Experience Serving Entertainment Companies, Universities, Cities, Counties, Tribal Governments, Nonprofits, Utilities, And Other Industries Nationwide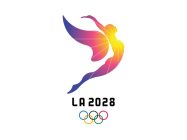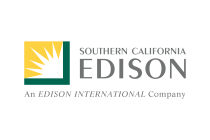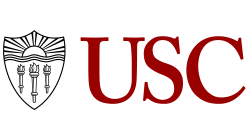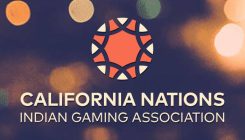 Our Approach: Recent Economic, Fiscal, and Social Impact Analysis Projects
CLIENT: Los Angeles County Employees Retirement Association (LACERA)
This analysis dives deeply into the economic, fiscal, and social impacts that LACERA has on the Los Angeles County and California economies. The report quantifiably demonstrates how LACERA pension spending has resulted in billions of dollars in economic activity and generated substantial employment. Beacon Economics' findings clearly illustrate how the economic, fiscal, and social impacts of LACERA pensioners in Los Angeles County and statewide have benefitted taxpayers, employees, and employers.
CLIENT: The University of California Office of the President
This analysis powerfully illustrates how substantially the University of California system contributes to the vibrancy and strength of the California economy. By combining reliable data, qualitative assessments, and a sophisticated analytic technique called Multi-Regional Input-Output analysis, Beacon Economics effecitvely shows the UC system to be an essential economic engine, contributing roughly $82 billion annually to California's economic output, supporting over a half-million jobs, and generating nearly $12 billion annually in federal, state, and local tax revenues.
CLIENT: Virgin Trains USA
This analysis was conducted to assess the economic impact of a proposed high speed rail line between Southern California and Las Vegas and an associated vehicle maintenance facility. Beacon Economics' research revealed enormous economic and fiscal benefits for local and state economies, including billions of dollars spent on construction, hundreds of millions of dollars spent on ongoing operations, millions of dollars in annual tax revenue, the creation of thousands of jobs, and significant environmental advantages. 
CLIENT: California Manufacturing Technology Consulting (CMTC)
By combining data with industry gold standard economic impact analysis software, Beacon Economics clearly demonstrated the significant economic and fiscal contributions of California manufacturing firms and the state's manufacturing industry as a whole. This includes billions of dollars added to the state's GDP, billions of dollars generated in labor income, millions of dollars in annual state and local tax revenue, and the creation of thousands of jobs.
CLIENT: UNITE-LA
At a time when the restrictions and effects from COVID-19 were still heightened, this analysis illustrated the vital nature of the Early Care and Education (ECE) workforce in Los Angeles, including demonstrating why child care was critical to reopening the economy. Beyond the pandemic's effects, Beacon Economics' research quantitatively revealed the positive impacts and return-on-investment of increasing ECE worker pay, including billions of dollars in economic output, labor income, and tax revenue, and thousands of jobs. 
CLIENT: Los Angeles County Chief Executive Office
The Los Angeles County Chief Executive Office engaged Beacon Economics to undertake an analysis of the Film and Digital Media industry with a focus on Los Angeles County and on strategies for inclusive growth. The analysis identifies priority issues for the industry and recommends specific action items to enhance regional competitiveness as the industry evolves. The research included a significant economic impact component that revealed LA County's Film and Digital Media cluster generates a whopping $158.3 billion in economic output and $58.8 billion in labor income annually. 
Meet our specialized team of economic impact analysis experts. Each team member brings a unique blend of knowledge, experience, and passion to their work, ensuring that our clients receive the highest level of service and expertise.
Research Manager

Stafford Nichols is a Research Manager at Beacon Economics. He oversees and guides projects and...

view profile
Practice Lead; Economic, Fiscal, and Social Impact Analysis

Samuel Maury-Holmes leads the Economic, Fiscal, and Social Impact practice area at Beacon Economics,...

view profile
Research Associate, Economic, Fiscal, and Social Impact Analysis

Johnathan Cahill is a Research Associate in the Economic, Fiscal, and Social Impact Analysis practice...

view profile
Senior Research Associate

Bryan Castro is a Senior Research Associate at Beacon Economics. Mr. Castro works across multiple...

view profile
Research Associate, Spatial Statistics

Kailei Lin is a Spatial Statistics Research Associate at Beacon Economics, LLC. Ms. Lin conducts...

view profile
Research Associate

Benjamin Noon is a Research Associate at Beacon Economics, LLC. Mr. Noon conducts data research...

view profile
For information about any of the Beacon Economics practice areas, please contact:
Business Development Manager Daniel Fowler at 424-666-2165 or [email protected]